Antique Guns, Swords, Armour and Miltaria to buy online

Latest Additions
Alan S Cook - Antique Arms & Armour
My business ethic is about being honest, all descriptions are accurate to the best of my knowledge and ability and all imperfections noted, all my photos are clear images and again any imperfections noted, I do not deal in fakes or reproductions, where an item is a Victorian copy this is clearly stated, I have built up a reliable reputation in my dealings over the last 38 years and you can feel confident in your dealings with me.
I like to have contact with my customers, so please feel free to contact me by phone, email, fax or Skype.
I offer antique and collectible Firearms, Swords, Knives, Tribal Art, General Antiques, Accessories and items within the Arms and Armour and Militaria field.
I deal with all levels of collectors and sell items for all pockets from the inexpensive to the rare and expensive.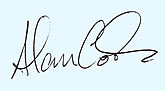 Please read my terms and conditions for payment choices before ordering.
Telephone : +44 (0) 1932 228 328 (GMT only)
Mobile : 07785 252120

ALL ITEMS FOR SALE ARE FREE OF LICENCE IN THE UK AND USA AND MOST PARTS OF THE CIVILISED WORLD.